Automatically track your construction project's weekly Percent Plan Complete (PPC) and delay in a single Power BI report.
Mirror the requirements that contractors working on National Highways projects follow:
Weekly & Rolling PPC Score

Reasons for Non-Completion (RNC)

Track Complete, Not Finishes, Unplanned, Brought Forwards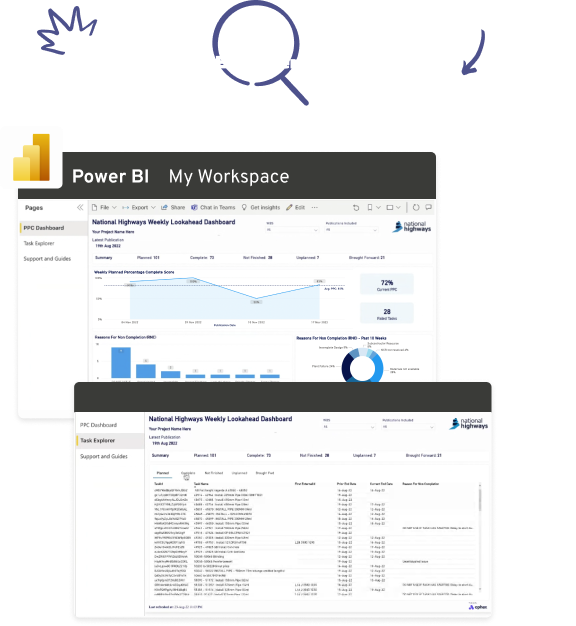 A pre-made Power BI Template straight from a Tier One Team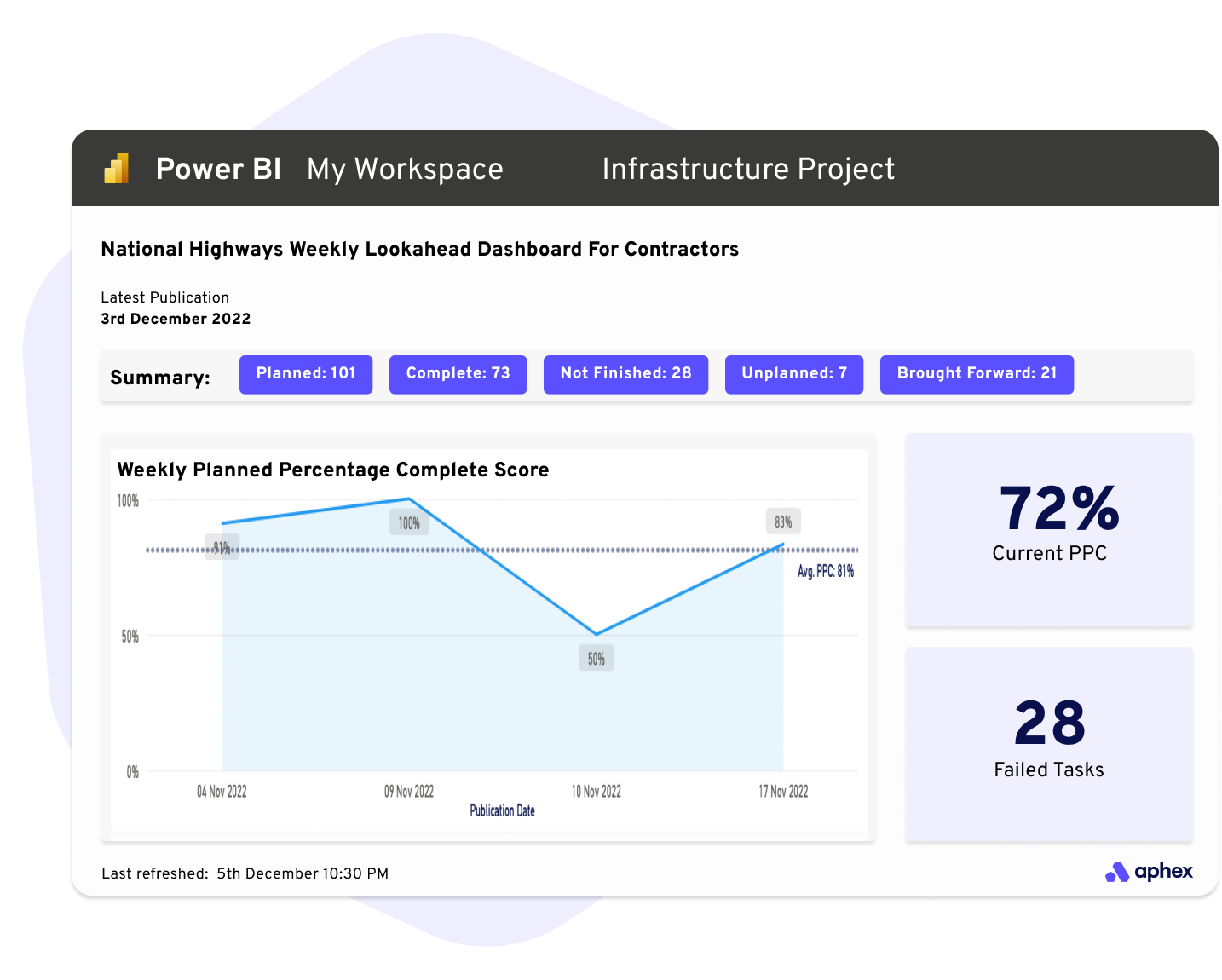 Percent Plan Complete Score (PPC)
Automatically capture your project's weekly PPC score out of 100%. See one day at a time,
and measure changes over time.
Deep dive into delay reasons. Highlight delay trends by comparing your chosen week to the past 10.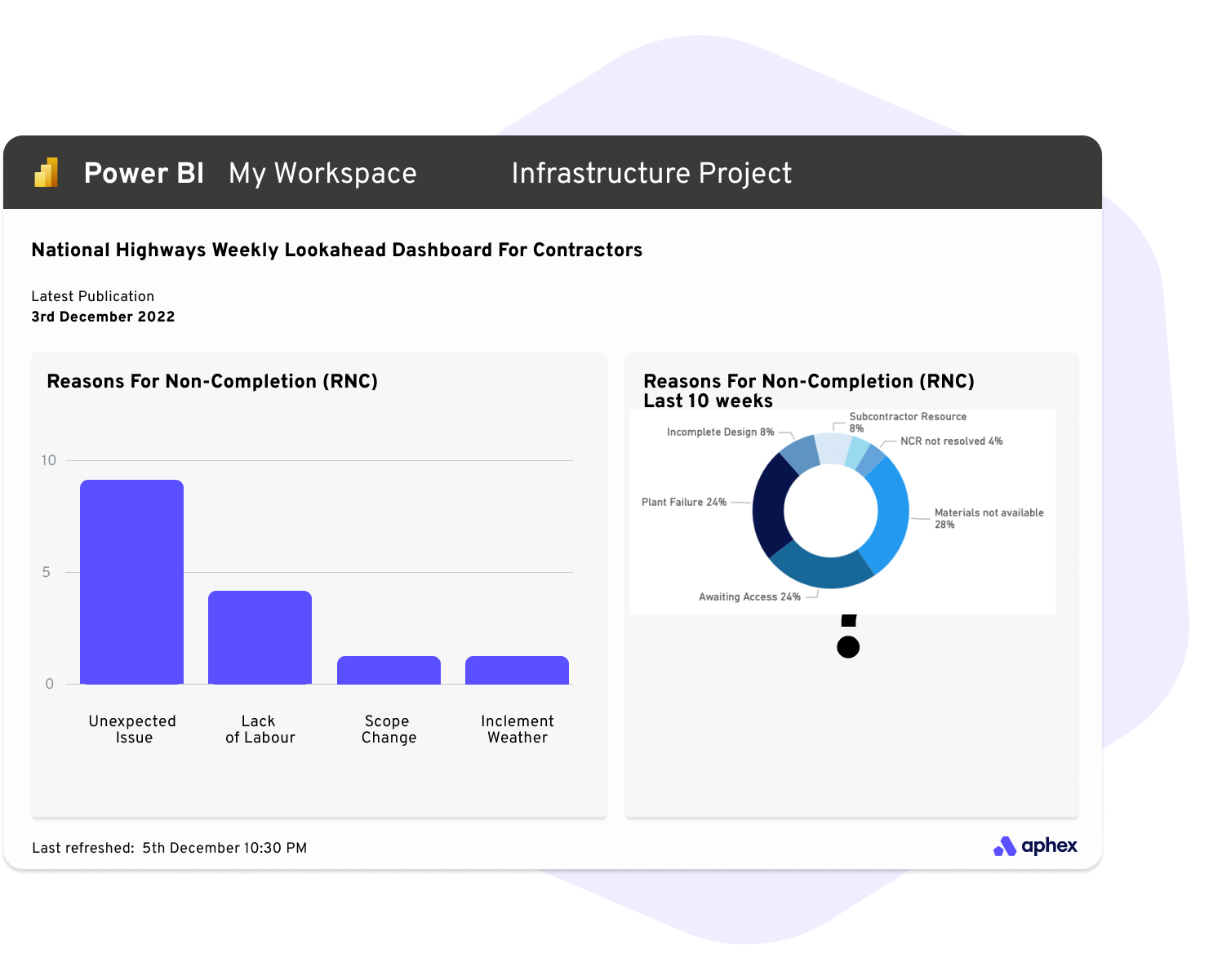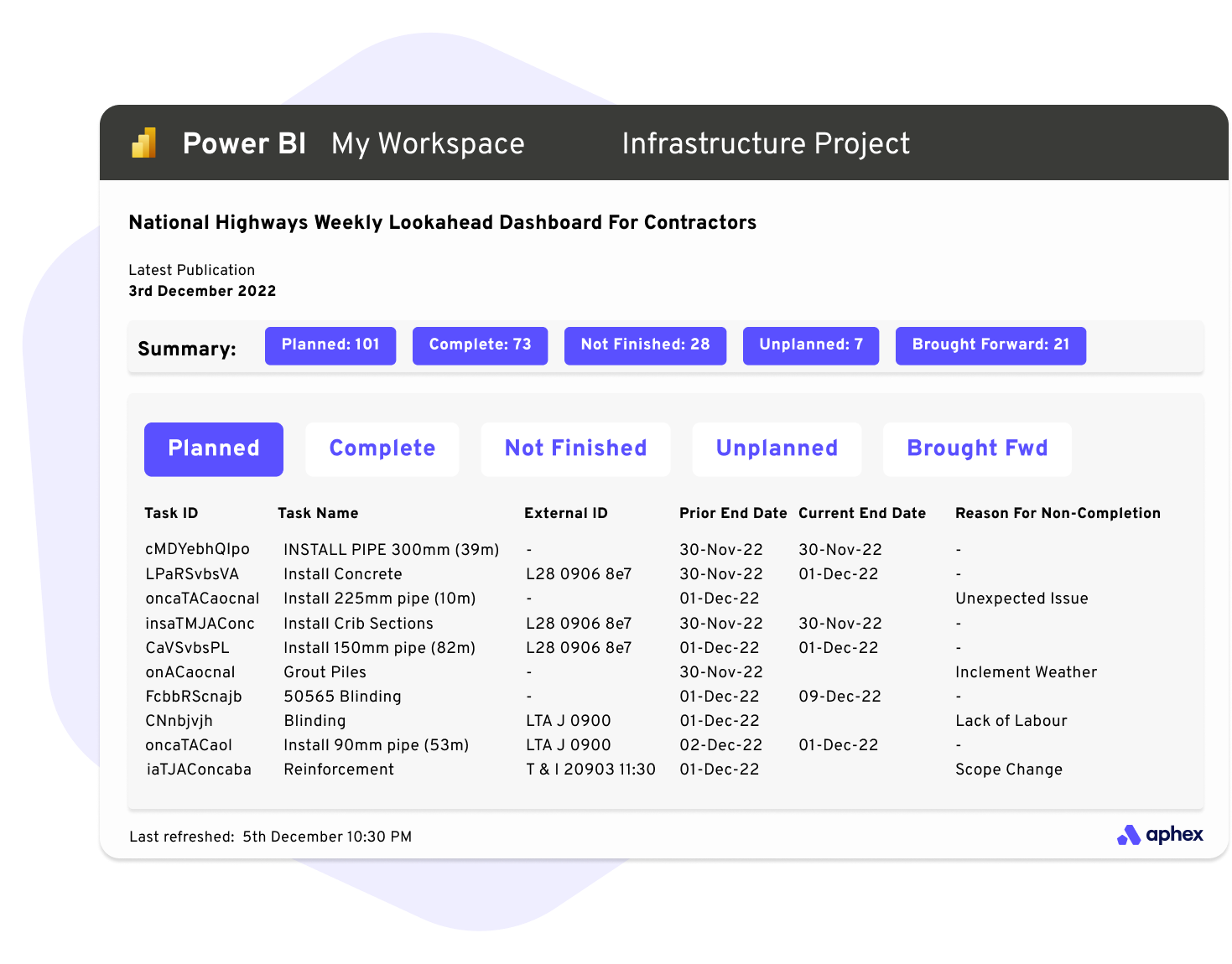 Dig into the detail of the process this week, and identify the activities driving the summary metrics.
Psst! Want to build a report from scratch?
If Power Query and DAX are your idea of a good time, jump over to our Power BI API doc to check out Authentication and Data Models in more detail.
Lookahead planning, reinvented.