Project Reporting Calendar
Customisable, reporting and planning Excel template. Pre-built and ready to generate guides for your project.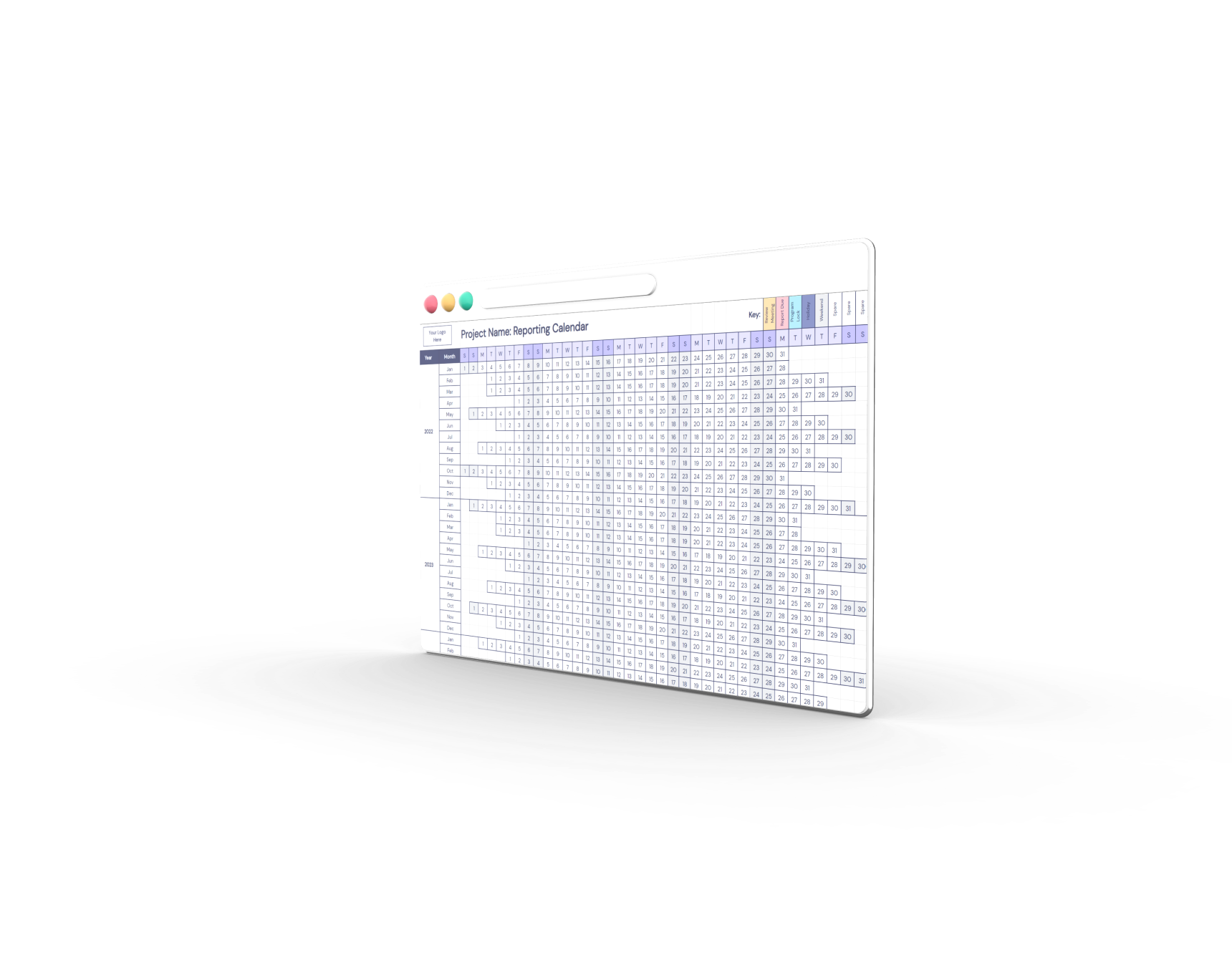 An Excel template to set and track your project planning routine.

Annual Reporting Calendar
Set up a reporting calendar to set-up and track the deadlines that matter to your project.

Build your weekly project planning and reporting routine and lock in a structure that works.
Lookahead planning, reinvented.